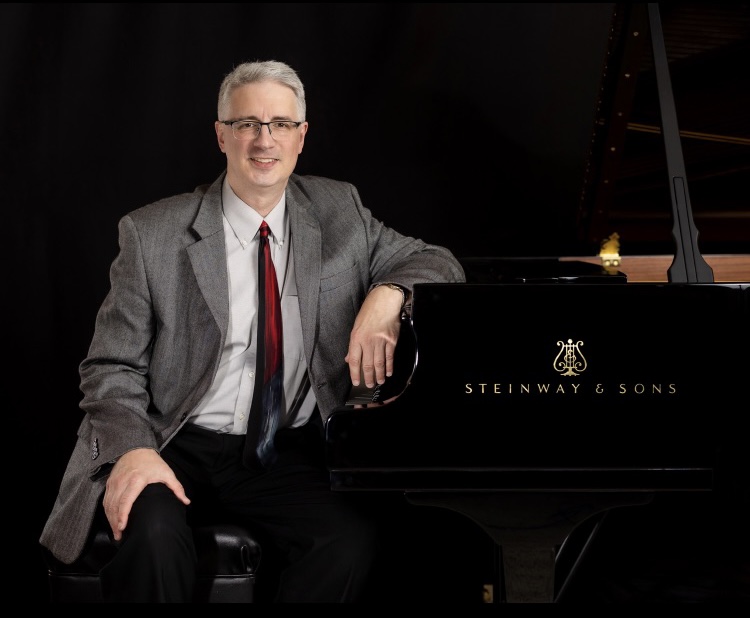 Pianist Richard Sladek has performed professionally in the Chicago area for the past 25 years. Mr. Sladek has also been the recipient of several awards including those from the Chicago Musical Arts Club, and the Grace Welsh National Piano Competition.
A Chicago native, he began playing piano at age seven with inspiration from his parents. He earned a Bachelor of Music degree at the Chicago Musical College of Roosevelt University.
Professionally, he has served as staff accompanist for Columbia College, and the Second City National Touring Company. He has also played for the Southwest Symphony Orchestra, the Salt Creek Ballet, and The Academy of Movement and Music.
He was a featured artist at the Oak Brook Nordstrom and at Von Maur at Yorktown Center. In 1994 Von Maur commissioned him to record "Christmas Favorites" to celebrate the first holiday season of the company in the Chicago area.
He has also recorded two other CDs, "Piano Celebration" and "Ragtime Classics." (Both available on this website.)
Mr. Sladek has received a New York Film Festivals Finalist award for Outstanding Achievement in the International Competition for Television, Film and Video Communication, which he composed for and performed with the nationally acclaimed education theater troupe, Wavelength. As their musical director/composer for 16 years, he performed for over 100,000 educators in North America and Europe.
In musical theater, he has played keyboards for numerous productions, most notably at the Shubert, Marriott Lincolnshire, the Theater at the Center, the Theatre of Western Springs, Circle Theater, and the Candlelight Dinner Playhouse.